Media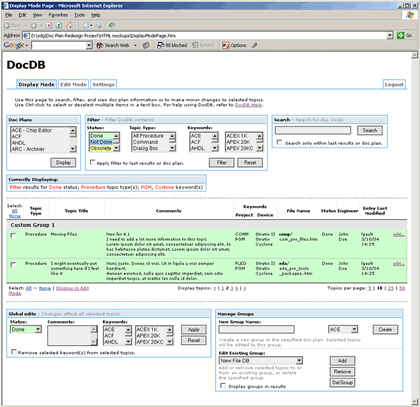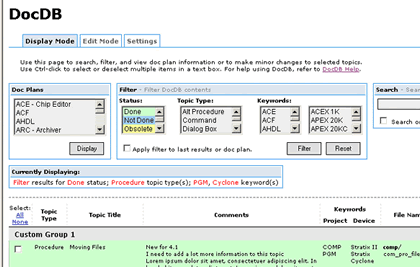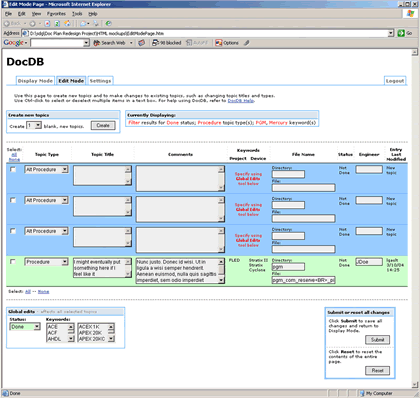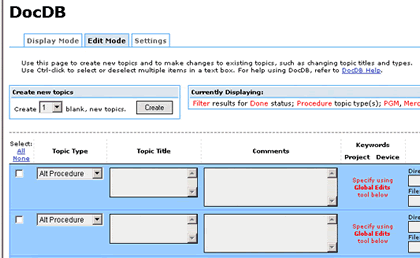 Summary
I designed the GUI for an ASP web application—DocDB—used in-house by Altera's Software Documentation Group.
Project Details
I self-initiated a project to replace the traditional documentation plans in SDG, enabling improved collaboration between technical writers and better project oversight for managers.
Design Process To develop the DocDB GUI, I considered current and future needs and used the prioritized tasks to inform my layout choices.
I also considered the workflow process—DocDB has powerful features, so proper checks and messaging are essential.
All work was done in-house. I reassessed the GUI layout and behavior based on user-feedback during usability testing.