Media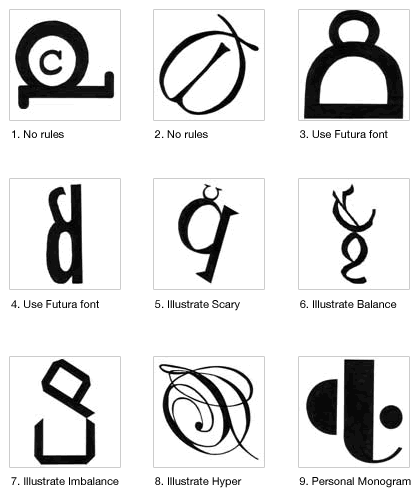 Summary
I took a class on Identity Design in the Fall of 2003 to learn about the methodology and process of design, as well as gain exposure to the design world.
Project Details
Each week I had to design a symbol based on my initials. Easy at first, the task became increasingly more difficult, encouraging me to develop a more methodical design approach.
I also designed several logos, one based on a real company. The corporate logo design process involved researching the company's goals and business, and taught me about steps in the design process.
This class first exposed me to the concept of design as a tool for stimulating change.